So life has been tough lately and I'm way behind, but I still need to give props to our new Spider forest members! Here's a few of the Latest comics:
Monster Lands"> – A fantasy/dramedy story that focuses on the axe-wielding, monster-riding adventurer Othera as she battles against the tyranny of the evil queen Eren Lorry!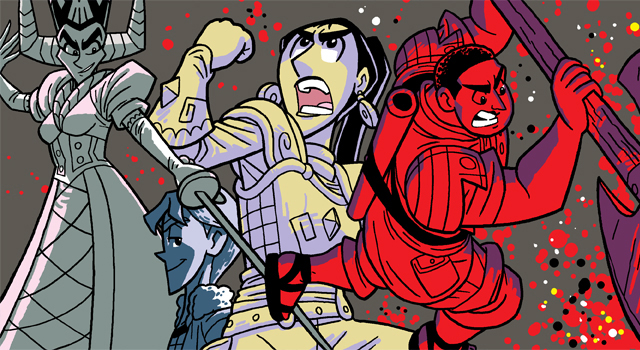 " alt="Monster Lands" />
HELM"> – Embark on a journey across the dark and dangerous world of HELM in search of the legendary Bastard King.

" alt="Helm" />
Saffron and Sage"> – Saffron and Sage is a comedy/action comic about a group of adventurers trying to rescue a kidnapped Prince while learning valuable life lessons.

" alt="Saffron and Sage" />
Sell Spell"> – When Sedo, an illegal spell-for-hire, is tasked with "retrieving" a mysterious artifact, he cons a gullible Mage's apprentice and his motley crew of bodyguards into helping him. However, as simple treasure hunt turns into treacherous cross-country journey, Sedo gets the sinking feeling he is being hunted… and more importantly, underpaid.

" alt="Sell Spell" />